Aroostook Amateur Radio Association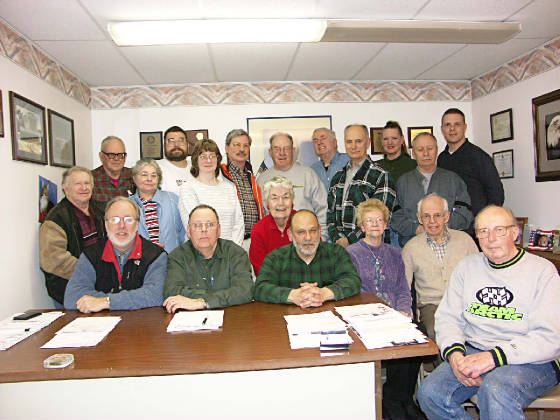 Officers And Members 2006
Seated (LtoR) Dave Gary KB1CLC, pres. Dwayne Dow, N1WRX, vice president, Beverly Kornchuk, XYL, Steve Sandelier, N1NXU, secretary, Ethel Nutting, N1MQP,Henry Nutting, KA1IWX, Don Merritt, KA1HIW.
Standing (LtoR)Jim Wiggins , KA1CQX,Wilburn Scott, WA1YNZ, Charles Morris, WB3JOK, Lynn Dow, N1WRY, Bob White, K1RLY, Sonny Packard, K1VOR, Elmer Kornchuk, AA1OQ, Jim Cerrato, KC5UGQ, Michelle Sandelier, XYL, Arnold Thibodeau, KB1MGY, Michael Delapp, KG4YYC
(Merit Digital Photography/Don Merritt)
Aroostook Adventure Race 2006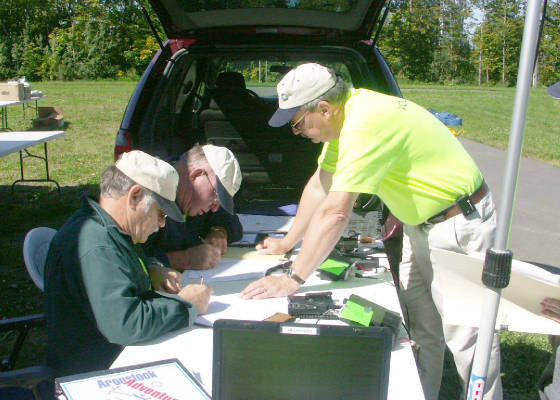 Dean Wiggins, N1NSQ, & Sonny Pakard, K1VOR Log Racers under watchful eye of Bob White ,K1RLY
Scenes Below Are From The Aroostook Adventure Race 2005
Aroostook Adventure Race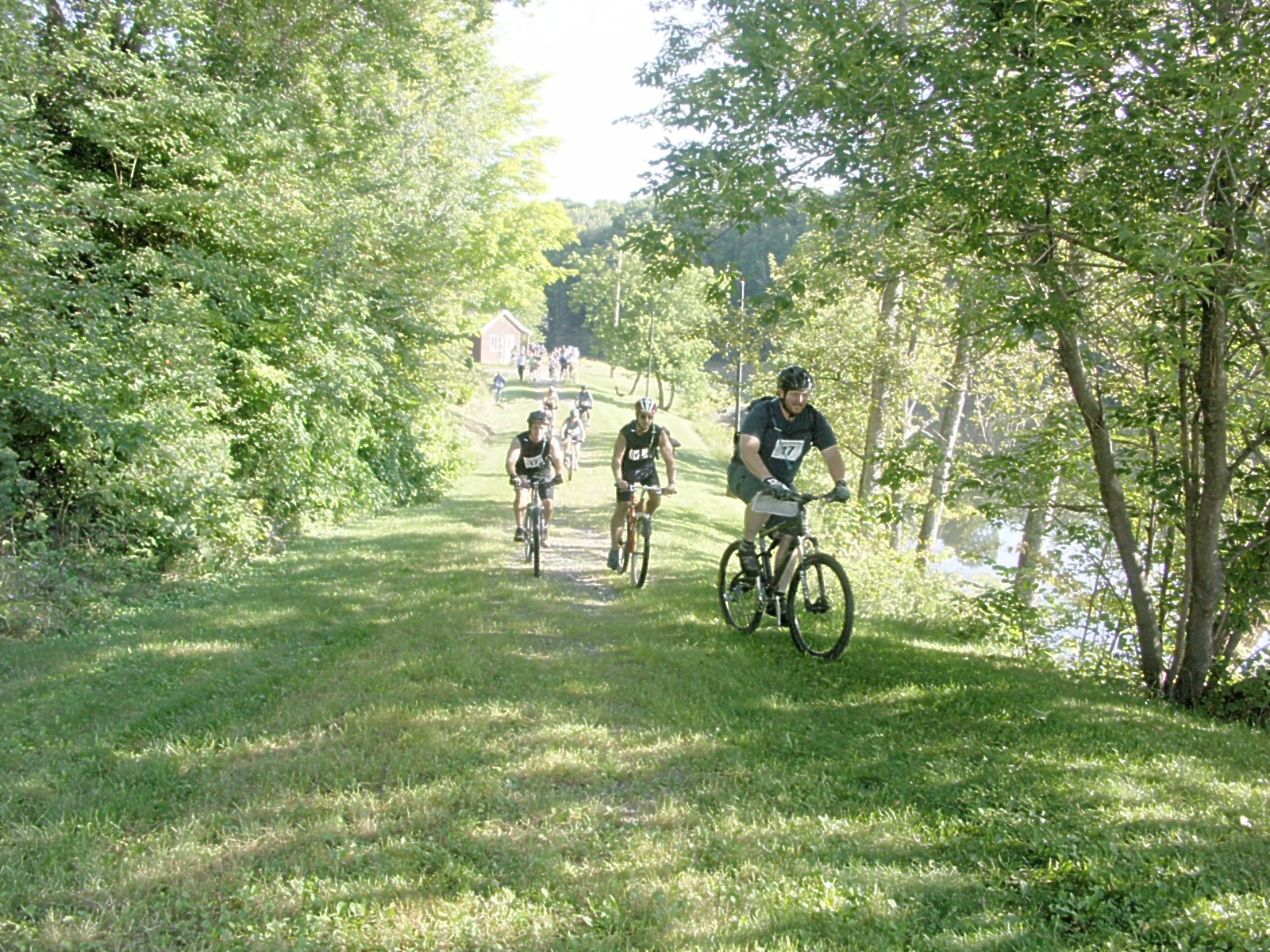 Mountain Bikers Start Out
Steve N1NXU, Paula N5IAA and Sam W5KF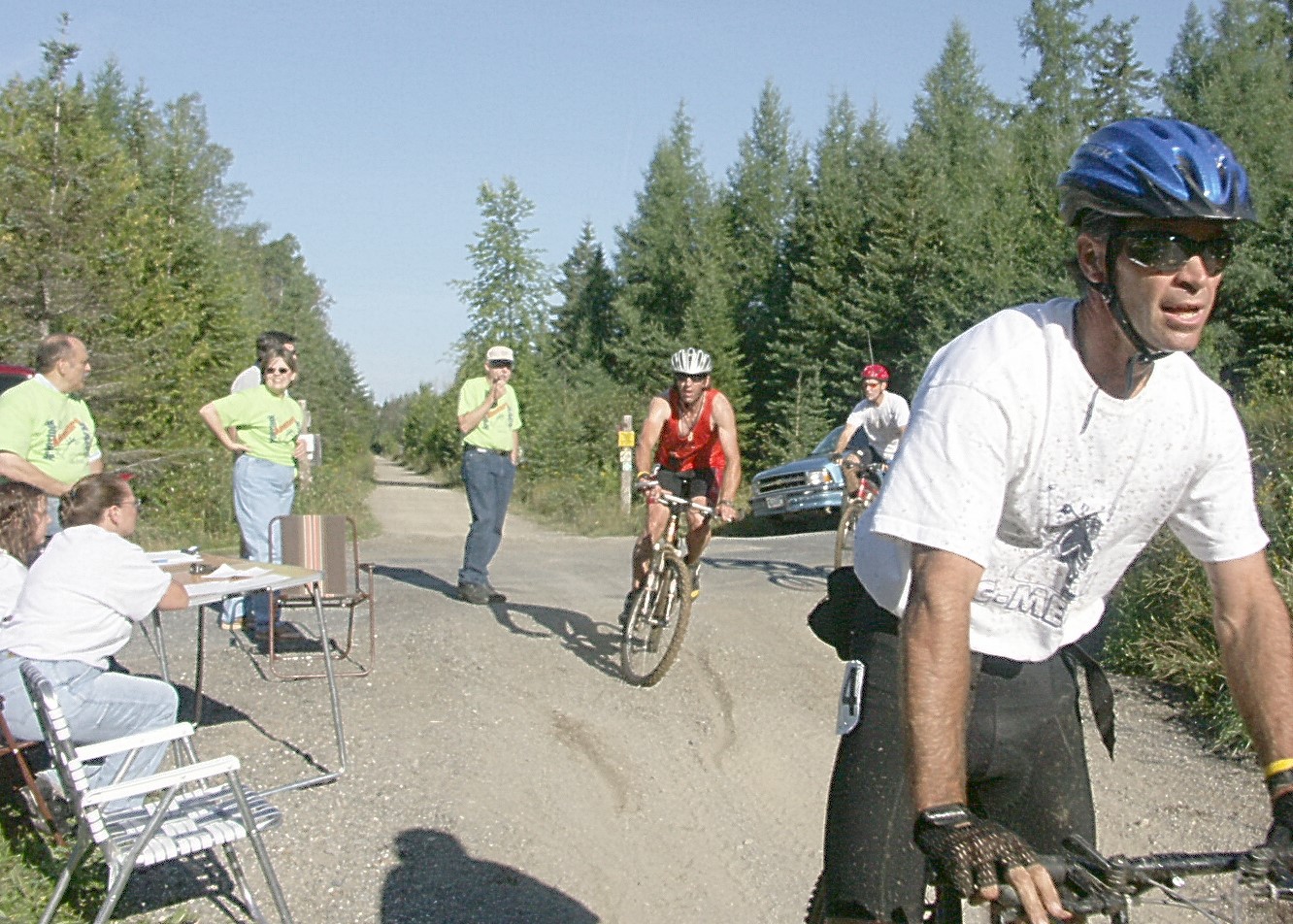 Stear Bikers Thru Check Point 1
John Trask Shows Paula How To Relax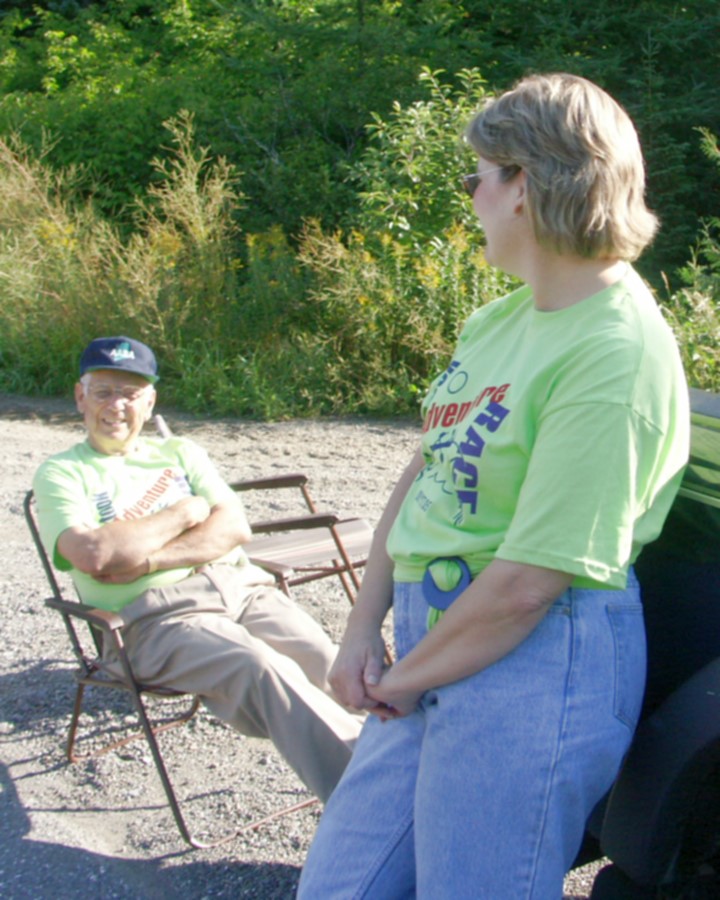 Amateur Radio Style
Dave Berry KB1EBE and Jim Wiggins KA1CQX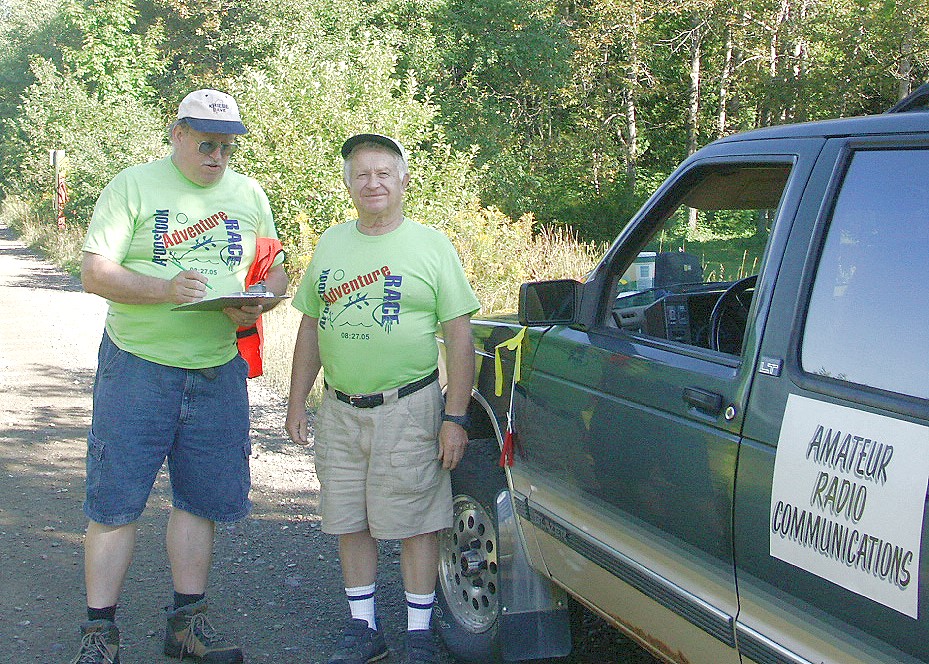 Log Riders Time And Info
Scotty WA1YNZ & Sonny K1VOR Communicate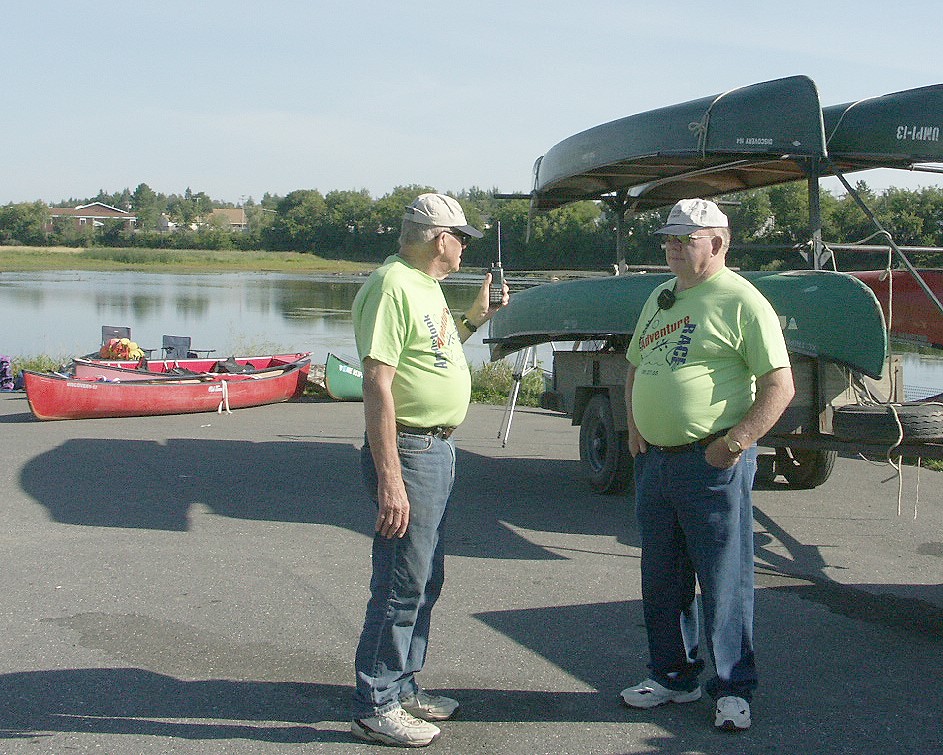 From Check Point 4
Sonny K1VOR POses As Hoss Carthwright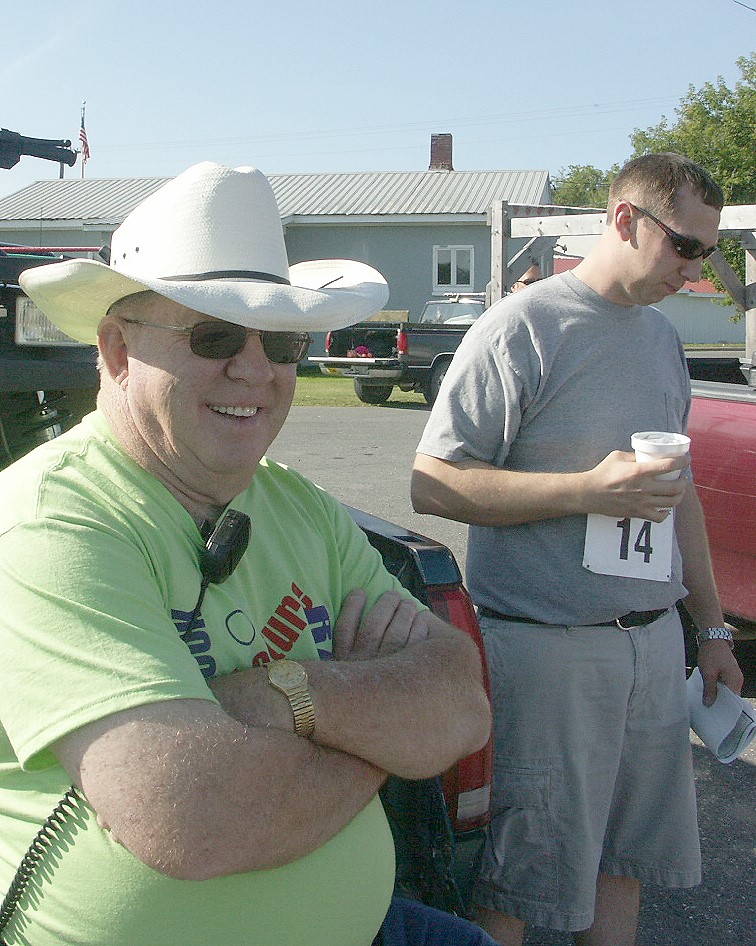 At Check Point 4
Scotty WA1YNZ Tends To Business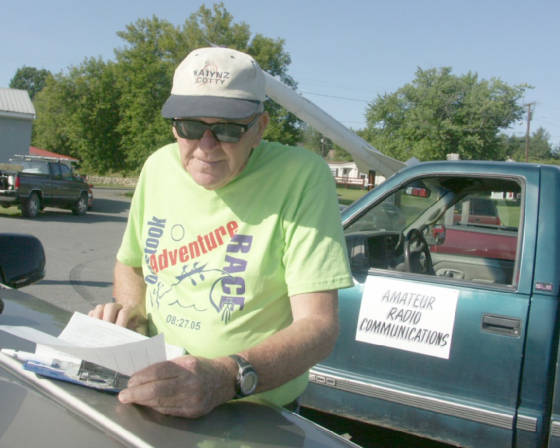 At Check Point 4
Leah KB1 JJG Shows Barrett The Camera
At Check Point 6
Some Competitors Took Map Reading Seriously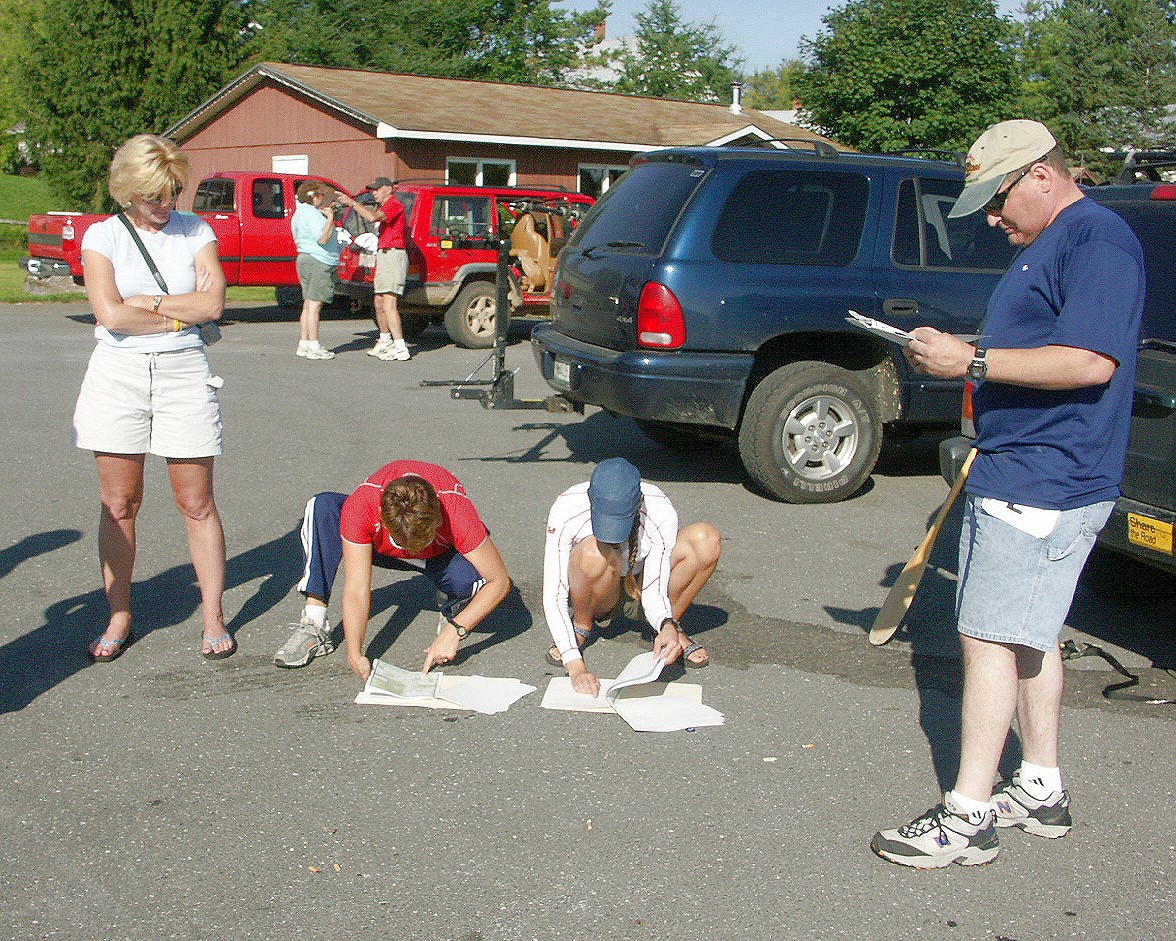 At Check Point 4
Troy Martin From WAGM TV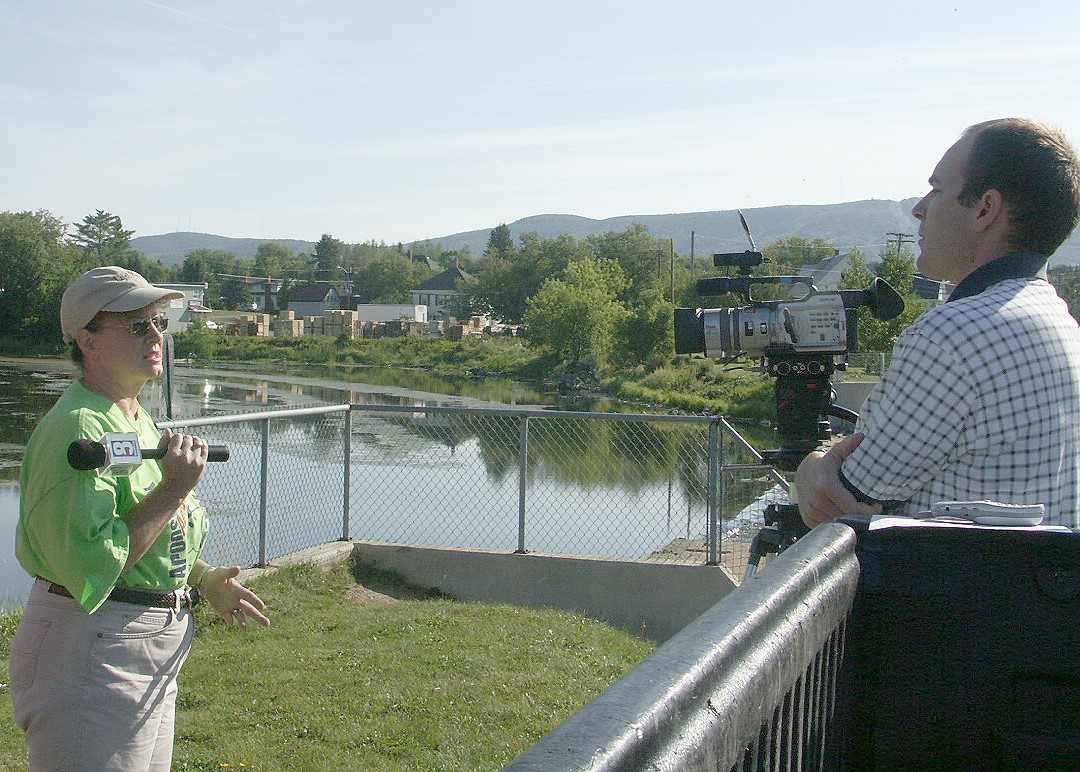 Interviews HelpLine Chairlady
A Team Finds They Missed Two Check Points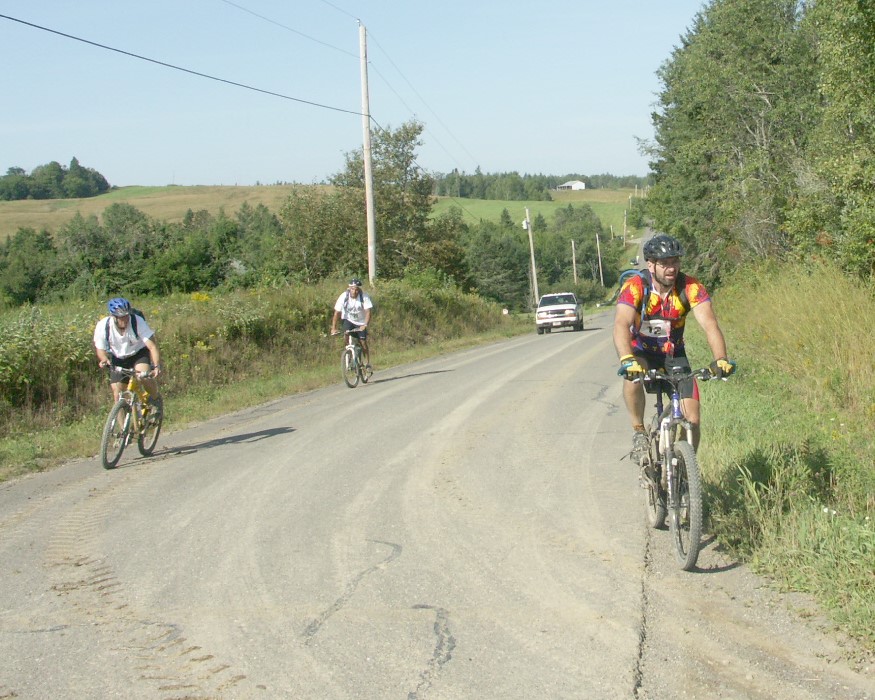 At Check Point 7
Gale Flagg, N1FG, Checks With Comand Post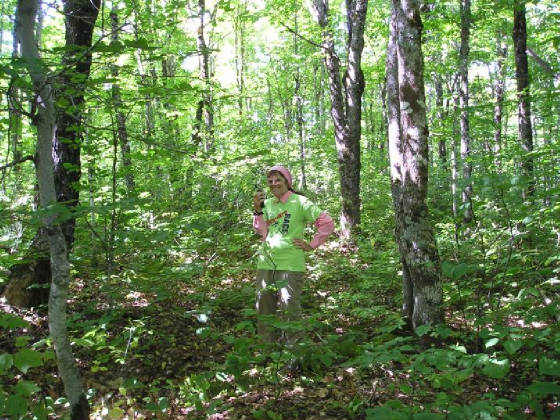 Photo By Gale Flagg
Alana & Becky Log Teams Time On Computer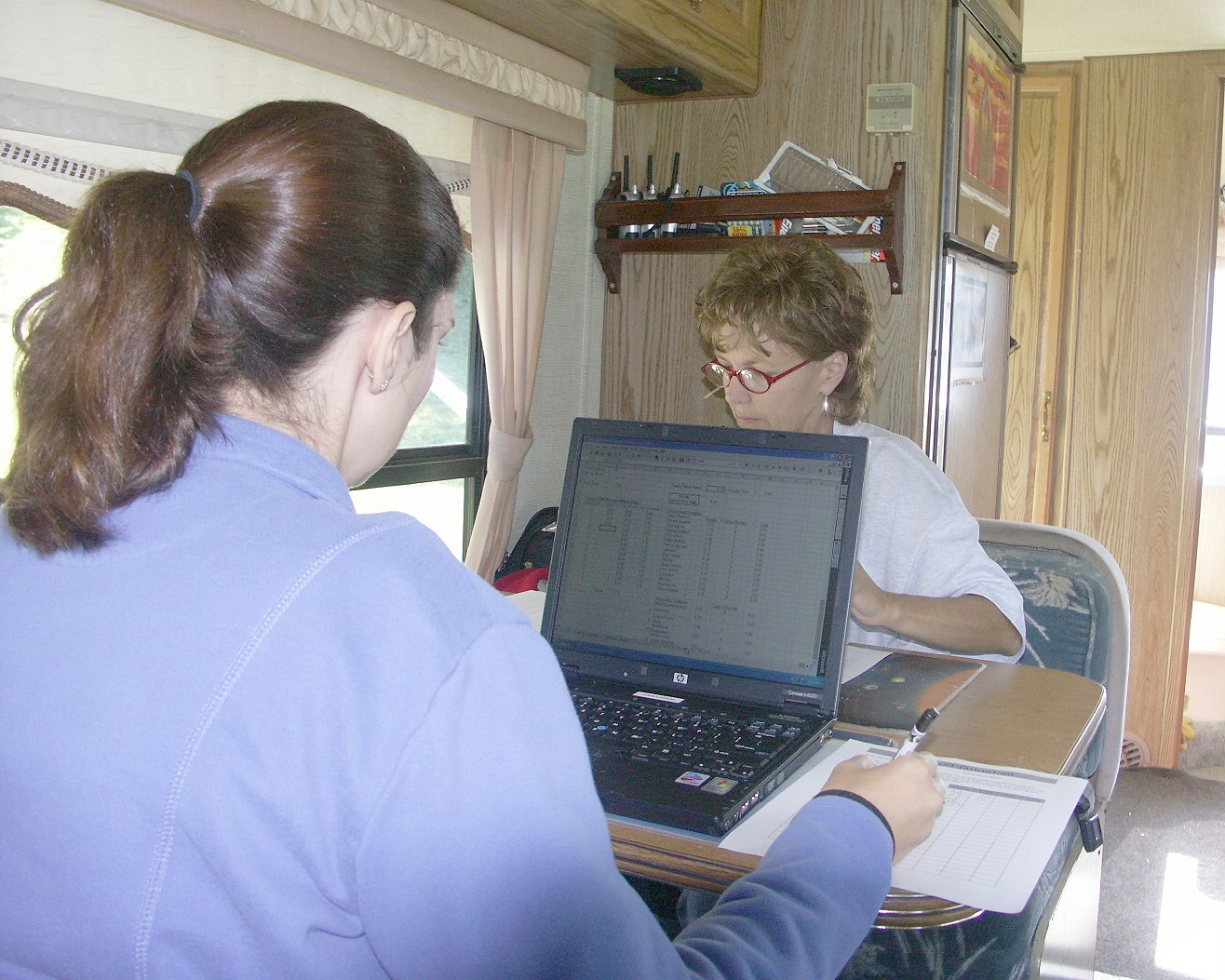 At Command Post
Dean Wiggins And Bob White K1RLY
Handle Traffic At Commnd Post
Team 12 Finds They Are Lost At Check Point 7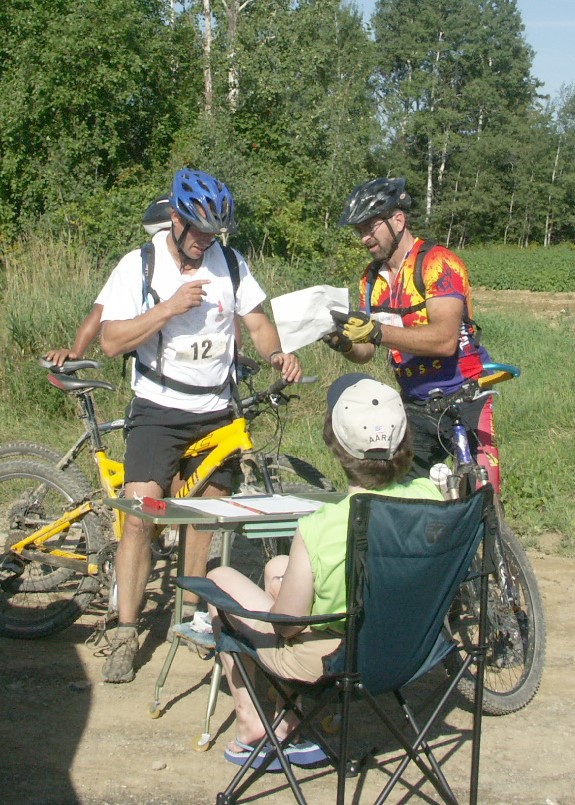 Lynn KB1WRY Straightens Them Out
The Total Age Of This Group Is Over 300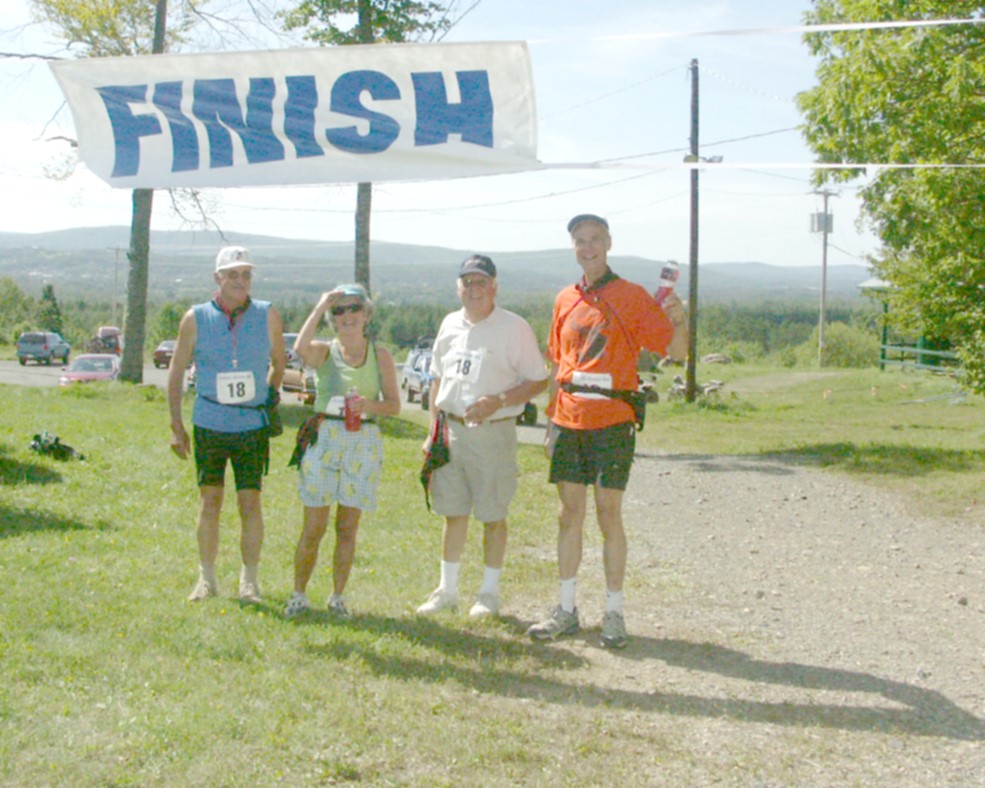 Norm and Linda Page, Pete Huntress And Perenial Racer Art Thompso Didn't Finish First But That's OK
Soderberg Construction Wins As Team 23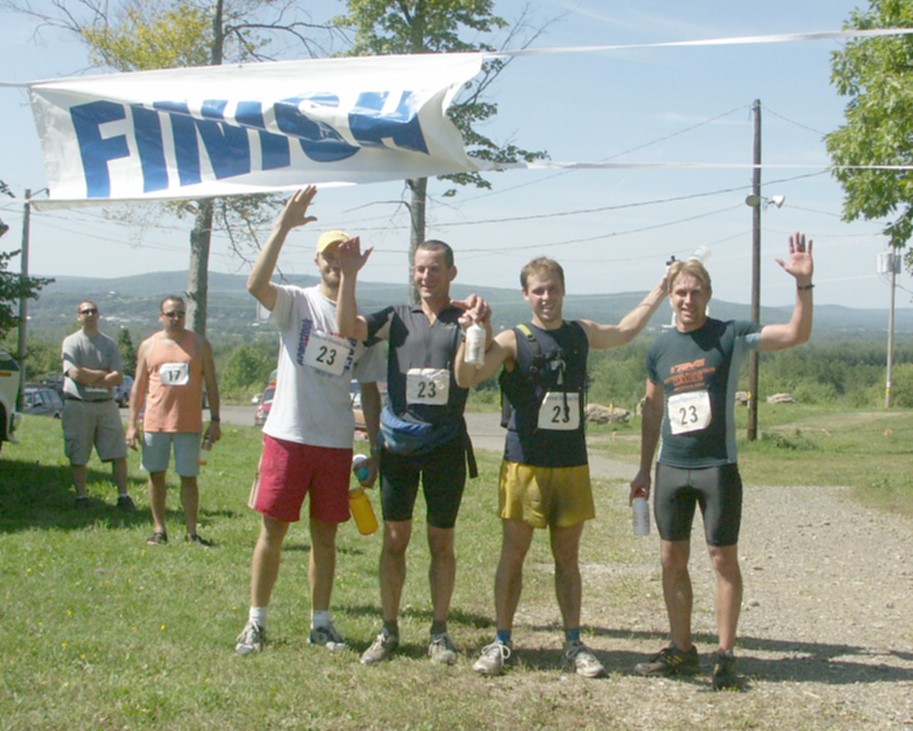 They Said It Was A Great Race
Below Are A Few Shots Of Henry & Ethyl's Picnic
KA1IWX and N1MQP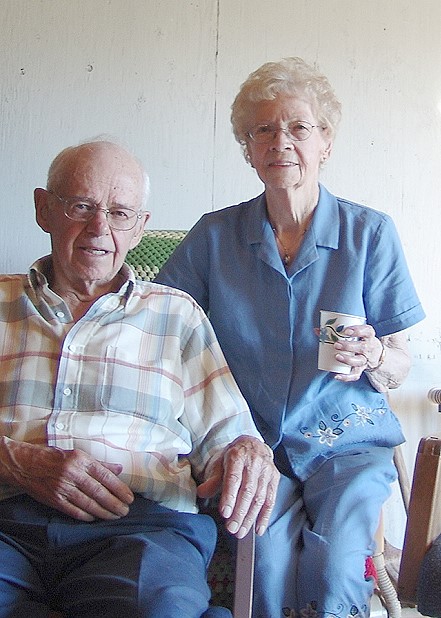 Henry and Ethyl Nutting Serve Great Hospitality
Scotty WA1YNZ and Gail N1SG Share Stories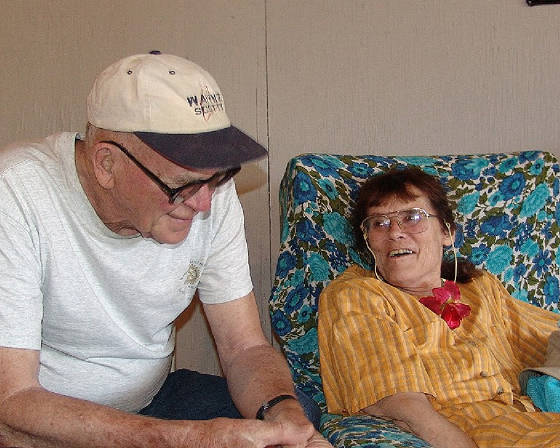 At Henry's Picnic
Scotty, Dwayne, Steve, Abraham and Elmer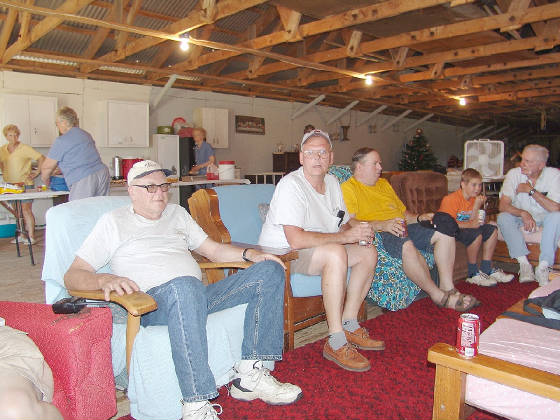 Socialize At Henry's Picnic
Gail, Lynn, Tammy and Michelle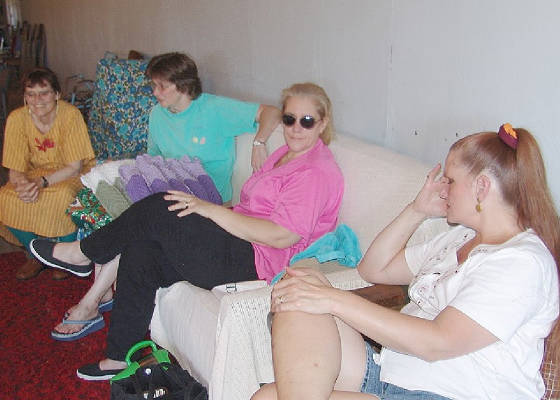 Swat Flies at Henry's Picnic
Sonny K1VOR and Steve N1NXU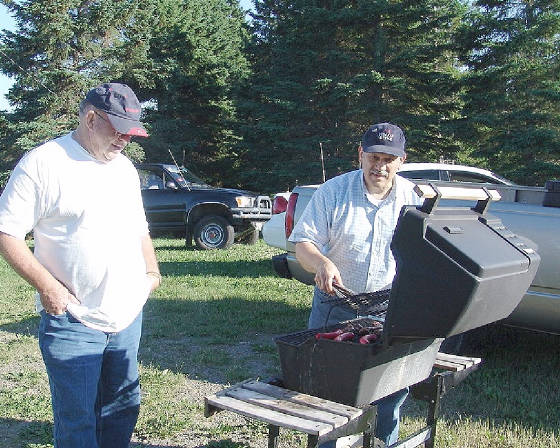 Cook Up A storm
Club Web Master Steve N1NXU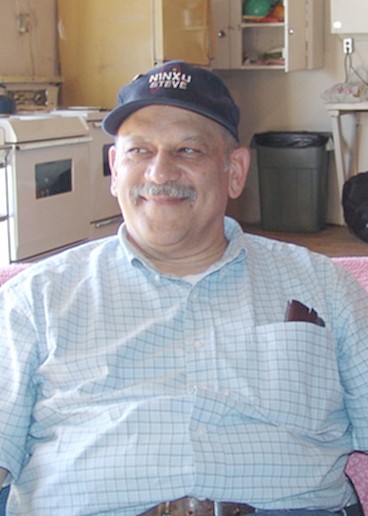 As Relaxed As He Gets
Shown Below Are Scenes From Recent AARA Meeting
KB1CLC Introduces W0EEC's Program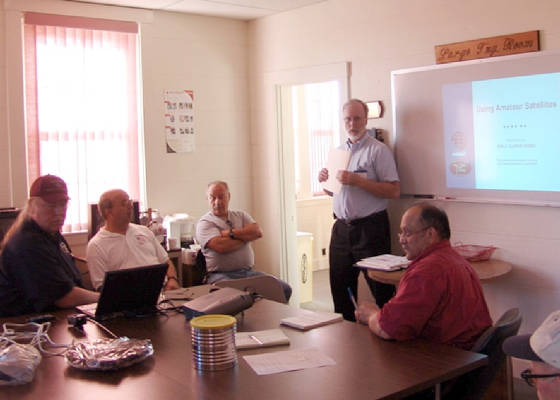 To Don, Arnold And Steve
Michelle, Jim, Cheryl And Don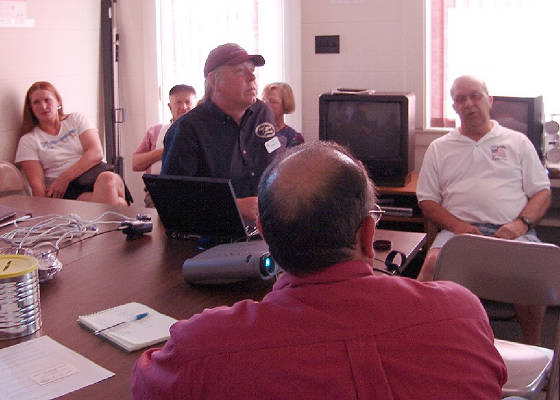 Listen To W0EEC's Talk On Amateur Satelites
Dwane, N1WRX, Sam W5KF And Arnold, KB1MGY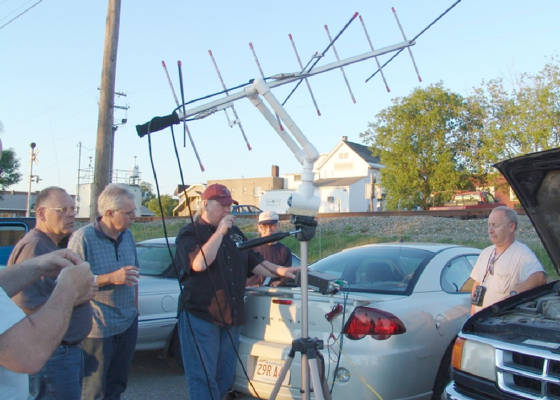 Listen To W0EEC's Satelite Communications
Dave, KB1CLC Gives Satelite Communication A Try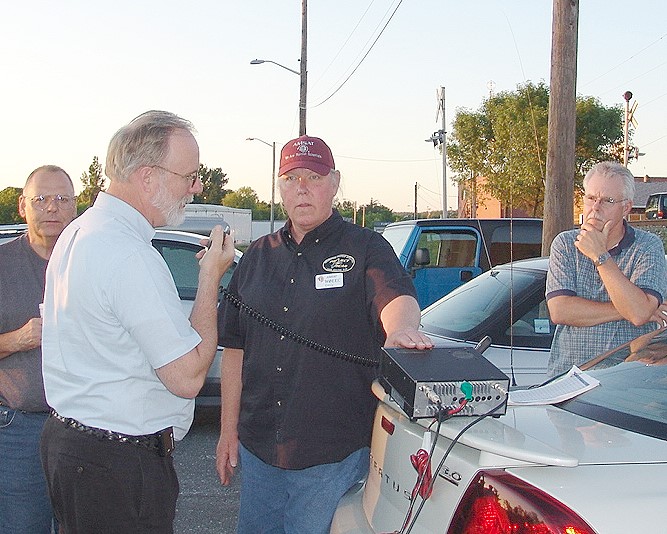 With Dwayne, N1WRX,,W0EEC and Sam, W5KF Standing Bye
Amateur Radio's Top 7 Sites
(Just Click On The Name To Go There)
The Aroostook Amateur Radio Association Harvest Supper
Scotty And Friends Chow Down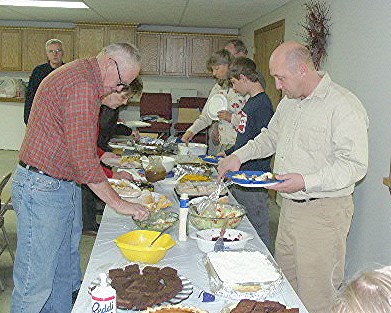 At The AARA Harvest Supper
Steve, Michelle, Beverly, Elmer And Crew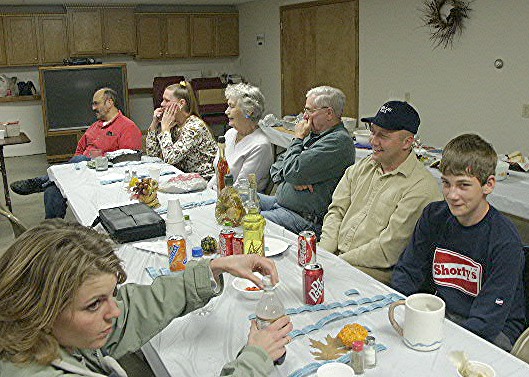 Can't Believe What They See !
Scotty, Dwane and Elf Distribute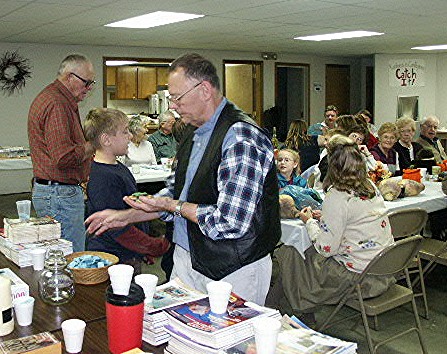 Scotch Auction Items
The Whole Anxiously Awaits The Lucky Ticket Number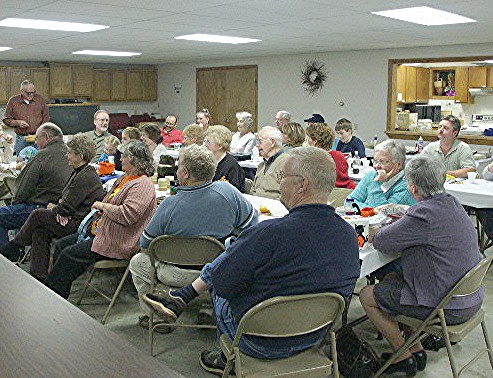 In The Scotch Auction
Here's the "No Right Click" Code!
Here Are A Couple Shots From Henry's Picnic
Henry Chairs A QSO With Dwayne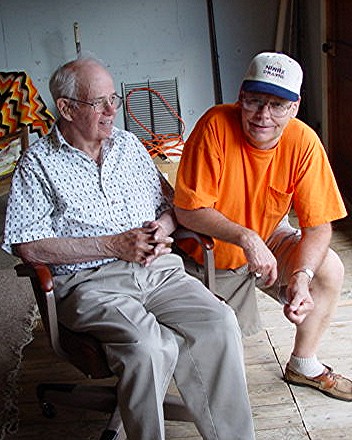 Ka1IWX And N1WRX, QSL?
Elmer AA1OQ, Mike KB1ELT and Steve N1NXU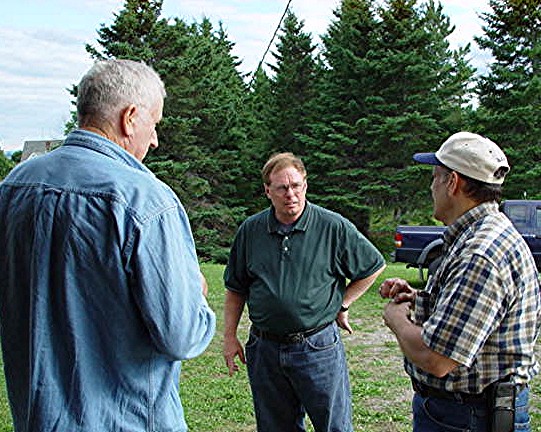 Give A Good Signal Report To Each Other!
One-Liners...
Two atoms are walking down the street and they run in to each
other. One says to the other: Are you all right? - No, I lost an
electron! - Are you sure? - Yeah, I'm positive!

Why is there Amateur Radio?
The Federal Communication Commission (FCC) is the governing body when it comes to Amateur Radio. In fact an entire part of the FCC Rules- Part 97- is devoted to the amateur radio service. The five principles are (1) Recognnition and enhancement of the value of amateur service to the public as a voluntary, non commercial comunication service, particularly to providing emergency communications. (2) Continuation and extension of the amateur's proven ability to the advancement of the radio art. (3) Encouragement and improvement of the amateur service through rules which provide for advancing skills in both the communications and technical phases of the art. (4) Expansion of the existing reservoir within the amateur radio service of trained operators, technicians and electronics experts. and (5) Continuation and extension of the amateur's unique ability to enhance international good will.
Interested In Becoming A Ham?
Just pick up the telephone and call toll free 1-800-326-3942 or send email to
newham@arrl.org
You will be provided with helpful advice on obtaining your Amateur Radio License and you will be sent an informative Peospective Ham Package.